Angel Wings Network, Inc.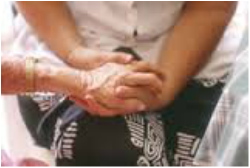 About Us
Mission:
Helping People with Cancer in our Rural Communities.
​
We know how important it is to have support when you need it. Having someone to talk to who has gone through cancer can make all the difference toward recovery. At Angel Wings Network, you may talk one-on-one with survivors and caregivers who have personal knowledge and understanding of the disease.
Vision:
To grow and  be an established outreach location within rural communities. Be a recognized name and place for cancer patients, caregivers, survivors and family to find hope, faith and support. Help educate the public and increase awareness of all types of cancer for support and representation.

Address
442 State Street, Weiser ID  83672       
Phone
208-414-9464