Building Villages
About Us
Our Mission
Our mission is to cultivate and sustain a community that empowers families to adopt practices that positively impact the healthy development and long-term well-being of their children.
We will meet every parent where they are in their journey and provide support to help them be their best. We will foster meaningful social connections for new parents, and offer tools to help families navigate parenthood and build a strong foundation for a healthy family environment.
Building Villages will fulfill its mission by:
Growing a support system and community of parents of young children in the Treasure Valley through peer support groups, workshops, and events.
Educating parents and families on practices that foster positive early experiences, and promote healthy child development and emotional well-being.
Advocating and educating our community on the positive long-term impacts of providing a nurturing and healthy environment for young children.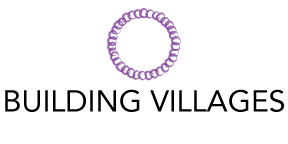 Address
2885 S. Swallowtail Lane
Boise Idaho 83706
Phone
208-340-1176